Edu-browse – a browser for education?
This fortnight I want to talk about two things – firstly carrying on from my discussion of BETT and LWF; secondly I thought I'd share some of the education blogs which I find inspiration from, and often share great tools.
Edu-browse
One of the most depressing statistics from a couple of years ago indicated that a large number of schools had not updated from Internet Explorer 6. This left their security vulnerable, but it also meant that many resources couldn't be accessed and – an idea that fills my constant 100+ tab self with horror – they were bereft of many of the updates that modern browsers ushered in, tabbed browsing and in-browser search bars included.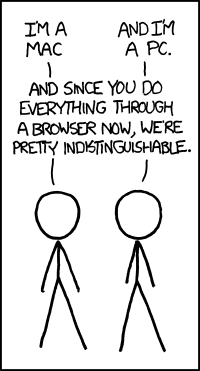 When I started this blog, one of the things I was interested in was the array of accessibility and other user tools available. I'm interested in them from a tech-perspective, but also in terms of their pervasiveness in schools – I'd love to know how many schools have installed (for example) screen-readers and other extensions. It'd also be interesting to know how many schools have installed the kind of learning and productivity tools that it's easy to install on home machines. To use myself as an older example, my FireFox install has FoxClocks (international clocks), Zotero (bibliographic management), Cohere (a tool to clip, and map ideas around the web from the OU), and a few more. There are a whole host of extensions, and apps, available for supporting education – and I'll talk about some great places to find out more in the next section.
Thinking about this made me wonder whether it would be useful to have a browser specifically for schools. At the end of the day, the tool that teaches pupils best how to use resources, is not necessarily the one that is best used for going on facebook, planning holidays, or doing all those other things we do at home and work – it might include some of the myriad tools available to support learning.
The thing I like about this idea is that it would expose people to more possibilities, perhaps even getting them to think about creating more extensions and at least installing them at home. In addition, it could help encourage schools to keep their software packages and plugins up to date. While most of the schools I worked in did this, there were some particularly upsetting occasions when on trying to play a video I discovered that we didn't have the relevant plugin/codec/etc. and anecdotally I've been very lucky – by bundling these plugins, some issues could be avoided.
Crowd-sourced, Edu-browse extension repository
So what would we need? Well, I guess a centralised repository, with crowdsourced voting. I'm imagining something like the current extension library in Firefox, with voting, but designed for education, perhaps even with lesson plans/suggested uses, etc. attached (see below). I also imagine something that allowed categorising, such that a default set of tools was automatically deployed from each category (e.g. note-taking, languages, accessibility, bookmarking) – perhaps auto-selecting at random where no option is clearly better, but also allowing tailoring of the chosen tool where schools wish.
These could then be bundled for download and install using .msi files – these are files that allow install of software 'silently' across a network; I know this is possible for firefox (although you have to pay for the extension element using the first hit I found), and at least .msi installers exist for both Chrome, and IE , and I assume others (safari, opera, etc.).
A call for action?
I've thought about this a bit with both my ex-teacher, and ex-school-ICT(ish) hats on....but I'm not sure what other people– both from a technological, and teaching perspective - would think; I'd welcome comments below the line/on twitter.
If people think it's a good idea then I'd hope it could be built on – that this post could be taken as a 'call to action' in the open source community, and that other stakeholders could express interest to try and get things started. My feeling is that people like tech innovation, but find it hard to keep track of what's going on where. Even (broadly) working in the area, I find it hard to know what's going on with BETT, LWF, Startup weekends, Mozilla drumbeat, etc. not to mention all the great stuff Nominet Trust supports. This is perhaps one, tech based, way to deal with some of that and I'd really welcome feedback on it.
Useful Resources
That lets me segue nicely into the second part of my blog. A few websites – with the best last – I find particularly useful, and provide some inspiration for how I think about things (Disclaimer: other websites exist).
First off, I'm unusually going to plug myself – largely to illustrate one different way of displaying tools via topic based curation in the form of a scoop.it you're most interested in. I scoop on technology to support information retrieval in education – here.
ISTE has a
thoughtful blog, which discusses policy, pedagogy, and tools – here. Although it's American-centric, I still find it useful.
Digital Media and Learning (DML Central) is a fantastic blog and curated collection which looks at the impact of tech on education and young people. Their posts are content-rich both in the sense that they're media rich (not overloaded, pretty), and very thoughtful and appear here
And finally, Free Te
chnology for Teachers (and sister site, android for schools) not only includes a fantastic and incredibly frequently updated set of resources for use in education, but it also gives examples of how they might be used in teaching too. I have to say I sometimes look at them and think something looks great, but I'm not sure how…only to slap myself after reading the explanation. The author also categorises them so it's very easy to search as and when a need arises – highly recommended.
(I follow these in Google Reader…if you don't use it/similar, start).